Over time we have identified 8 main segmentation schemas that represent the options for businesses when considering segmentation, and these are set out below: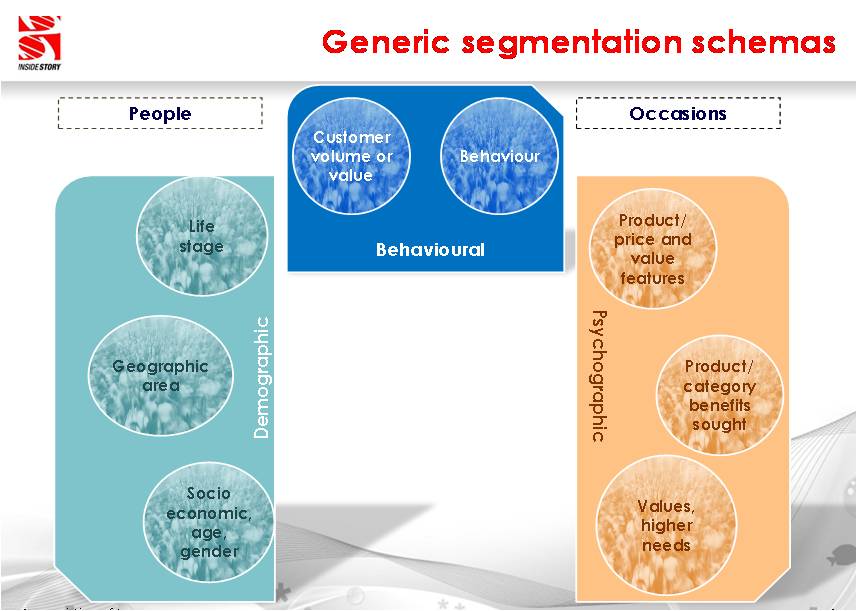 An observation over many years of developing market segmentations is that a lifestage based approach has been one of the most popular and the most actionable of all.
There are a variety of reasons why lifestage based segmentations are popular and actionable. These include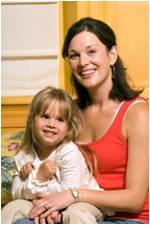 the ease which members of the segments can be identified via media, geo-demographic targeting and channel usage as well as how their emotional needs change with the presence of children, children leaving the nest and all the purchase and consumption decisions related to these life events.
Of course, there are many more options for segmentation and, depending on whether yours is an FMCG or services brand, the chosen approach will typically be quite different. Selecting the right approach for your business is another topic we will explore in more detail later. But in the meantime, below are some outlines of approaches we've taken when working with both FMCG and services businesses to illustrate how the various segmentation options can be applied.
In the instance of one financial services client we worked with, a lifestage and higher needs linked segmentation was identified that enabled them to link each of their main product lines to distinct media targets. Information on their internal data bases also provided platforms for DM, online acquisition and cross selling.
We also worked with an FMCG client who had a range of ready meal solutions. We used an occasion based segmentation (often more suited to an FMCG environment) and were able to identify a variety of emotional territories that served as a basis for distinctively positioning their range of competing brands. By linking the emotional territories to functional benefits and features it was easy to see how the different brands naturally sat within some of the territories. Our work also helped them identify 4 untapped positionings in their category.
Another services client we worked with has been able to develop a lifestage linked segmentation which has enabled managers to improve sales and marketing strategies by taking both one on one and mass delivered conversations beyond price and product, functionality and benefits and into life needs. This client has been able to build their business by 2% in some of their more mature and even declining markets.
And from the beverages category of FMCG, one of our clients wished to minimise cannibalisation between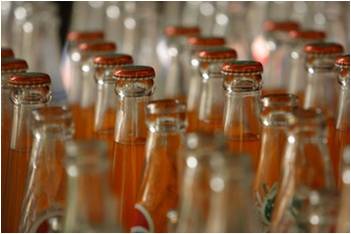 their brands and to migrate the customer to their premium brand where possible. The client faced a number of aggressive competitors who were making strong inroads. A benefits sought based segmentation was able to split apart the brands, size and define the potential opportunity for premium brand by profiling purchasing habits, price point acceptance and image attractiveness for each segment.
Financial value is another favoured segmentation in services. We collected actual bills for one client which gave them insight into competitor pricing, margins and revenue based market share within product segments. We also collected their product and service requirements. This client radically restructured their large and enterprise business unit to improve the tailoring of their offers to various sectors and to focus on more profitable ones resulting in significant growth in their large and enterprise business base. Prior to this, the client had been largely duplicating their market research for consumer and for business which resulted in them not fully understanding the unique requirements of each customer base (such as the expectation of being able to negotiate price and the offer).
Now, you may say 'It's all very well to identify these territories, but how do these segmentations work in reality – how do we action them?'
That's a very good question – so we've decided to dedicate the whole of one of our later posts to the issue of ensuring actionability.
For more information about INSIDE STORY visit our website at www.insidestory.com.au