Deep - Fast - Effective
Organisations today need to be even more creative and imaginative faster than ever before.
You need good analytical methods as well as approaches that enable the intuitive leaps needed to make an impact in highly competitive markets and with complex challenges.
We are expert at Quick Cycle Participatory Research, iteratively working hand in hand with you to help quickly deliver more creative solutions, replacing the traditional large scale one off project assignment. We are reducing the time frame to deliver results by usually up to 50% or much more. And lowering the cost.
Think of this approach as a rapid cyclical spiral of small scale investigations converging rapidly on the optimised solution to meet your business challenge.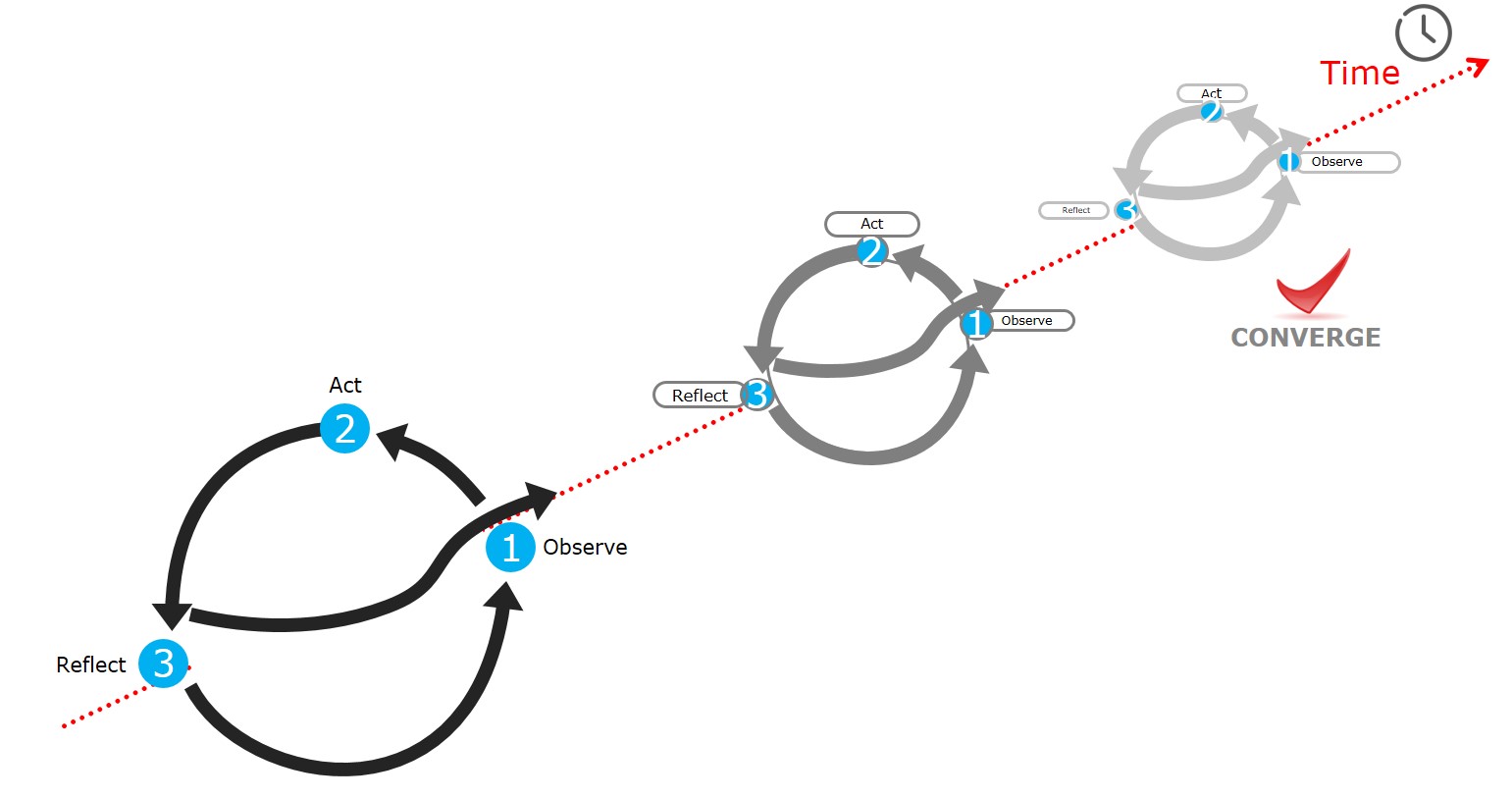 Developed by the Inside Story, this approach includes elements from agile project management in IT, design thinking and collaborative methods long established in Participatory Action Research.
The process embeds action within the method: We initiate reactions and learn from these, adjusting our trigger stimulus as we learn, converging on the ideas that will work in real life. The approach also enables end clients to be integrally involved at every step hence embedding the research deep within the organisation and ensuring the findings are acted upon.
We simulate responses rather than ask people direct questions (what they think, why? or intend to do?) which don't always reveal the true answers.
The approach is particularly beneficial for complex market challenges of today where there is a lack of clarity in how to define the business challenge,  what target market to focus on and which of many alternative directions to explore. It is also relevant in the context of big data where an iterative process of discovery and data combining is relevant.