What It Involves:
Based on: customer workshops, individual one on ones and our qualitative co-creation platform: StoryLine.
We form a close collaborative – 'create and learn' – environment delivering ongoing feedback through the discovery process.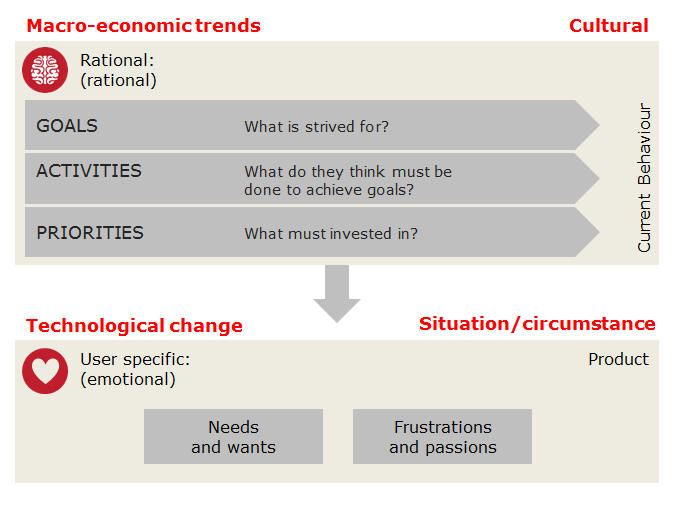 There are 2 create and learn approaches depending on your needs:
1.  Idea validation: We help you develop written concepts and scenarios to trigger learning. Adjusting and evolving stimulus over sessions in quick succession, converging on an optimal solution with our Quick Cycle Participatory Research approach.
Immerses your team within the process so that you are co-creating with the customer.
I have worked with Inside Story for a number of years. The aspect that makes them unique is their approach. Rather than simply testing marketing propositions and giving a 'yes' or a 'no', they focus on solving the business problem.

This often means discovering a new solution that the marketing team had not considered. The insights gathered from the research form part of an iterative process, where we together reach a higher ground.

They work beside us to understand our business and brand goals, so the solutions they uncover are pragmatic and differentiating. This is fuel for brand and business transformation.

Tony O'Halloran
Formerly planner: Clemenger BBDO, M&C Saatchi
OR
2. MetophorStory Insight Technique:  A structured process for eliciting positioning opportunities through visual and somatic (embodied) metaphors with metaphor analysis. Using our tried and tested metaphor based approach  and other implicit techniques.
Metaphor exploration and analysis taps into the most basic unit of human experience – the pre-conscious, rather than conscious and rational. They can also be used directly in communications to enhance effectiveness.
Result: We map competitor territories and identify unmet needs.
And deliver a rich visual lexicon of metaphoric stimulus to inspire your creative team
And if you like, we deliver a mini-documentary that brings your insight story to life in a highly engaging way.
Using the metaphor technique, Inside Story is able to extract this rich emotional context from consumers, and then relate it to marketing professionals in a stimulating and thought provoking manner. A truly valuable exercise that forces you to re-evaluate your brand positioning and brand relevance.

Jason Kent
For Masterfoods